Welcome to our Kia dealership in Green Bay, WI
Dorsch Kia has found a home in Green Bay. We believe in this community, and there is nowhere else we would rather be, and no customers that we would rather serve. This city is built on heritage, and heritage is something we can get behind because our heritage extends back for over 45 years. Ever sine 1970 Dorsch Kia has served the Green Bay community with great cars and even greater customer service. We believe in what we sell, and we believe in the family owned atmosphere that we have created.
We have done a lot for this community, such as aiding organizations like Rawhide, the Boys & Girls Clubs of America, YMCA, and the Salvation Army Kroc Center, and in return Green Bay has thanked us by giving us the support to open another dealership.With our East and West locations there is sure to be a Dorsch location near you.
Having the right people has enabled us to provide you with a friendly and relaxed environment in which a superior car buying experience can take place. We believed in something when we opened our doors for the first time. We believed in providing the customer service that you deserve and the cars that you want, and here we are 45 yeas later, still believing in the same things. If you are looking for a new Kia then you can trust in our inventory of hundreds of new vehicles. If you are looking for a used vehicle, then we have two lots that can give you everything that you need, and both lots can do all the work that you want done on your vehicle, whether it is regular maintenance work or in-depth mechanical or electrical repair. Our East location also features a state-of-the-art collision center.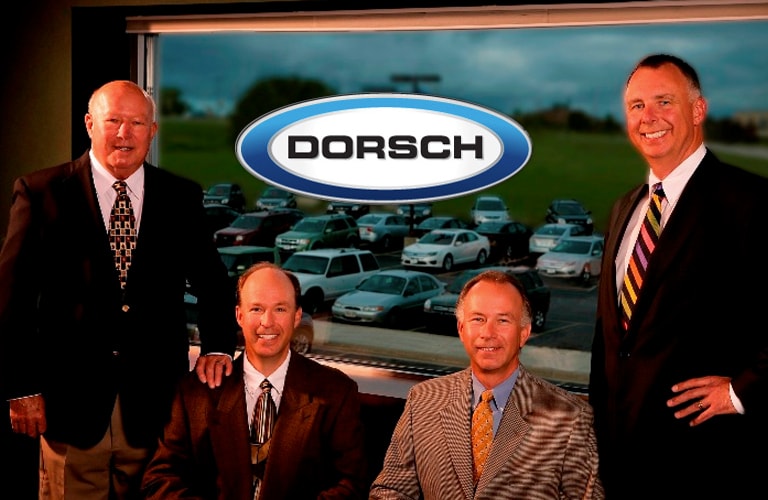 The feeling of a new car is an experience in and of it self. It has a unique feel, and we want you to be there for you and your car. Getting the right used vehicle is no easy task. There are a lot of places that you can go, but with Dorsch Kia you have two prime locations that are both ready to give you everything that you have been looking for in a used vehicle. Each car has been inspected to ensure its quality. You should not have to risk that safety of yourself or your family just to get an affordable used car. With the inspection that each vehicle undergoes here on our lots, you can rest easy in the knowledge that a team searched through the vehicle that you got from us, and they had your best interests in mind. ring that wonderful time. We have brought the cars that you want on our lot at Dorsch Kia. We have the Kia vehicles that will get you where you need to go! We would like to introduce you to the car of your dreams, and we will help you drive away in it. When this inventory combines with our staff you are in for a real treat, and an unsurpassed car buying experience. 
We're here for whatever you need!
The service that you are looking to get has never been easier to find. We have two locations on both the East and West side of Green Bay, and they are both ready to provide you with quality vehicle service and quality customer service. When you trust your vehicle in our hands you can and will be able to tell that you left it in good hands. Your vehicle will run just like new again by the time we are done, and we will handle all your maintenance with a level of professionalism that you will have a difficult time finding anywhere else.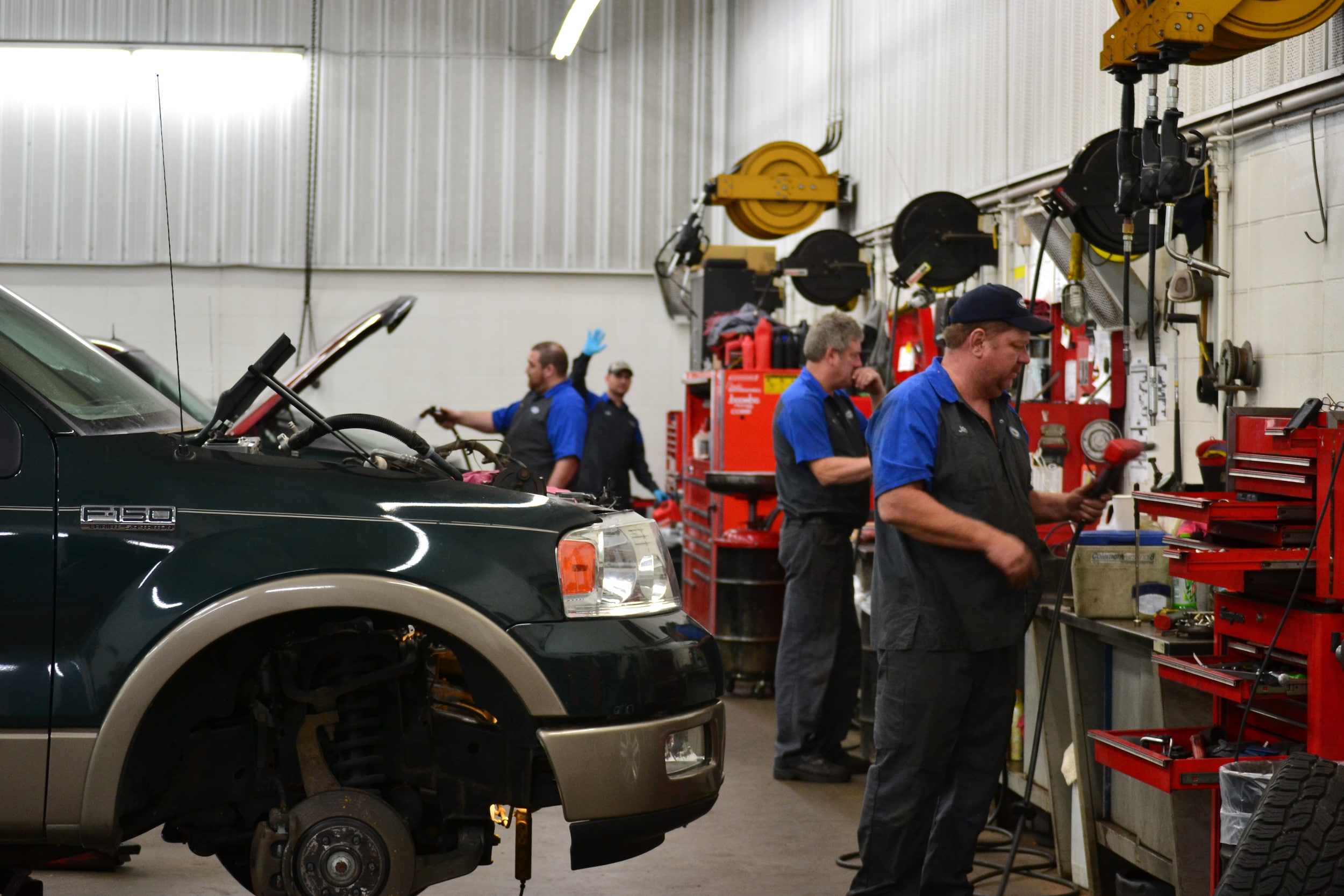 We can get your vehicle the parts that it needs, and when it comes to your Kia you can be sure that you are getting a genuine 
OEM part that will ensure the safety and the longevity of the vehicle that you care so much about. We have a large parts inventory onsite so that you can almost always find the part that you need right away, and when almost is just not good enough, then you can rely on our parts network to provide you with the part that you were looking for quickly. You can always count on the skilled experts at Dorsch for parts installation. We have the right tools and facilities to get the job done.
Dorsch Kia is Proud to Serve Kia Drivers in Green Bay, Oshkosh, Ashwaubenon and Appleton
Here at Dorsch Kia, we aim to be the number one automotive solution for Kia drivers throughout Green Bay, Oshkosh, Ashwaubenon and Appleton. We accomplish that goal by offering a vast array of vehicles, no-stress auto financing and exceptional car service and repairs. That way, you can take care of your many automotive needs all under one roof!
You'll have your choice among our inventory of safety-conscious, dependable and family-friendly [new Kia models. Take the time to visit our Green Bay showroom to get behind the wheel of a new Kia Sorento, Sportage, Soul, Forte or Optima today. You'll fall in love with the Kia's eye-catching style, confident performance and premium quality, tech-driven interiors.
If a new vehicle isn't in the cards, then browse our current selection of Certified Pre-Owned Kia models and used cars from top automakers. Regardless of make or model, each used vehicle has been thoroughly inspected to guarantee its quality to drivers like you!
Whatever your needs or budget, a perfect new or car always awaits at Dorsch Kia proudly serving drivers in Green Bay, Oshkosh, Ashwaubenon and Appleton!
It's only part of our job to highlight the best aspects of our new model lineup. The other part is ensuring that you enjoy a budget-friendly price on the car of your choice. That's why we provide the assistance of our Auto Finance Center to craft a lease or loan solution that fits neatly into your budget. With any luck, you'll be hitting the open road in your new car today!
Dorsch Kia is also proud to be your trusted source for Kia maintenance and repairs around Green Bay, Oshkosh, Ashwaubenon and Appleton. Our Service Center is led by experienced technicians that always provide first rate service while only using genuine parts and accessories for quality assurance. We'll make sure that your car continues to look, feel and drive like the day you drove it home!
Now, we want to make your dealership experience is as smooth and stress-free as possible. Your happiness and satisfaction is our only concern. Let us know we can help by contacting us online, giving us a call or visiting Dorsch Kia in Green Bay to test drive, finance or service a car today!